Governor Cuomo set November 14 as the deadline for the state's ten regions to submit economic development strategies. Led by Wegmans CEO Danny Wegman and University of Rochester President Joel Seligman, many in our community are working furiously to articulate plans, goals and measurable objectives.
While we hope to be one of the winning regions—earning a promised $40 million in state support—the process itself has already been valuable. In my 20 years here, I cannot recall a time when leaders of business and government from the Finger Lakes' nine counties have gathered to talk about what makes our economy successful and what might make it better. The process would have been even more valuable had it been less of a fire drill—a February deadline would have been better, although still ambitious—but we can be proud of the diligent efforts of the Council members and participants in eleven workgroups. The plans they have developed are a testimony to the vitality of particular economic clusters and the many vital economic institutions in the region.

Thirty years ago a few big manufacturers—Kodak, of course, plus Xerox, Bausch + Lomb, and General Motors—dominated the regional economy. Most of the rest of the economy revolved around these firms, like the earth about the sun. No longer. Now the distinctive character of the Finger Lakes economy is our diversity. We no longer have a core "cluster" of firms or industries that define us. And it is the breadth and diversity of the region's economic base that provides its stability.
One cluster plays a unique role in our diversified economy, however: Higher education. Despite the fact that the four firms mentioned above shed 65,000 jobs since 1980 (both for competitive reasons and from productivity improvements), the community added population each decade since. Total employment rose steadily until 2000 and has only dipped slightly since.
I have speculated that two factors are responsible for the economy's ability to absorb shrinkage in manufacturing: First, the firms involved were responsible corporate citizens, providing exiting workers with the financial resources to "retool," including funds they could apply to education. Second, our community is blessed with an unusual concentration of colleges and universities. Workers looking for a new career could find nearly every need covered—from certificate programs at our community colleges to an array of doctoral programs at UR and RIT.
In support of the planning effort, CGR compiled federal statistics on academic degrees conferred by colleges and universities in metro areas across the nation. The Rochester Metropolitan Statistical Area (RMSA) is the 51st largest in the nation. When compared to the other 50 largest MSAs, our community is at or near the top of the list in a number of fields that are critical to a technology-led economy: We confer the most degrees per capita in Mathematics, and in Physical Sciences; we hold second place in Biological and Life Sciences, third in Engineering, and fifth in Computer & Information Sciences. And the RMSA is third overall after Boston and, surprisingly, Buffalo. Minneapolis and Austin round out the top five.
Finger Lakes colleges and universities enroll 114,000 students—75,000 when the figure is presented as "full time equivalent" enrollment. Austin and Boston are widely recognized as "college towns"—Rochester deserves a similar reputation.
One other rankin

g stands out: In both visual and performing arts and a subset, music, Rochester is No. 1. The music statistic is particularly striking: Rochester institutions, led by the Eastman School of Music, conferred 30 music degrees per 100,000 residents in 2009-10. Boston was No. 2 at 26 degrees per 100,000 residents. Then the concentration falls off rapidly: Hartford, Austin, Cleveland and Nashville conferred 15 to 17 music degrees per 100,000.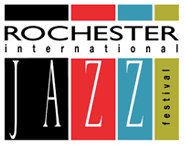 And academic strength is only the tip of Rochester's musical iceberg: Whether you're a music consumer—holder of a Rochester Philharmonic season ticket, a Jazz Festival Club Pass or a subscription to the Eastman School's Eastman-Ranlet Series—or an active participant in one of the many ensembles—perhaps the Eastman Rochester Chorus, the Genesee Symphony or the New Horizons Band—you know that music is part of Rochester's cultural core.
So what does all this say about the economy? Our colleges and universities, an economic force in their own right, provide the raw material of invention to our technology-driven economic clusters, train a workforce for the challenges of 21st century industry, and serve to create a quality of life that attracts and retains creative people. Our diversity is our strength: No longer dependent on a few firms or sectors, Rochester is poised to succeed in the topsy-turvy global economy we now confront. Our colleges and universities are a critical piece of Rochester's economic puzzle.
Whether or not the Finger Lakes region walks away from this state contest as one of the four winners, it is heartening to recognize the valuable assets that exist here already, independent of a $40 million prize.