My wife and I s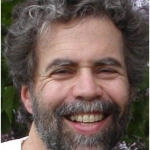 pent a week in Lake Tahoe recently. Always looking for affordable accommodations, we rented a lovely 1 bedroom unit for an excellent price—right on the south shore of the Lake.
The complex is owned by Diamond Resorts International (DRI), a company whose principal business is managing timeshare resorts. Our rental was arranged through a broker who books timeshares on behalf of owners who can't use their "points" and are looking to get cash back.
When we checked in, we were invited to attend an information session on VACATION OWNERSHIP! Eager to learn more, I signed us up.

OK, I was bribed. Cheap skiing beckoned at the low, low price of a 90 minute sales spiel. I've never been to a timeshare pitch. I had a memorable encounter with an Amway "opportunity" while in graduate school (which began, "Do you like money, Mr. Gardner?!!"), but I've never explored timeshares. Consider it a busman's holiday for an economist. And my wife likes a bargain.
There are timeshares and there are timeshares, of course. The original idea was that you buy the right to a specific week in a specific resort. Other eager buyers purchase the other 51 weeks and the management takes care of everything. Once you pay off the purchase price, all you owe is a modest maintenance fee on the unit. And then you could pass this wonderful vacation experience on to your heirs. As the idea evolved, a fixed week at a specific resort evolved into a variable week at multiple resorts, then into a kind of "credit" that could be spent at any resort owned by the same company, e.g. Wyndham, Marriott, Disney, Four Seasons, Hilton, and the host of our stay in Lake Tahoe, DRI (which absorbed Sunterra in 2007).
Diamond's current approach cuts the tie to specific properties. While the trappings of a real estate transaction remain, you are buying what amounts to a club membership ("THE Club" in Diamond parlance) with annual dues. Membership levels are determined by the number of points you buy, points you can exchange for the vacation-of-your-dreams in exotic luxury.
Our young salesman showed us what our points could buy in Maui or Barcelona or Scotland (carefully showing only the point cost of properties available within the half price "late reservation" window in the not-so-peak season). That we were "value" shoppers had not eluded him—"This is your way to stay in Wyndham splendor at Holiday Inn prices!" If the purchase prices seemed a bit steep, we'd just not done the math. Courtesy of a computer program at his fingertips, he estimated that for a modest two week vacation per year, our outlay on lodging over the next 20 years would total $76,111! This assumes we'd be paying $100 per night (plus tax), increasing every year at the historic rate of hotel inflation of 8%. (I should tell the Bureau of Labor Statistics. They seem to think that lodging-away-from-home inflation has averaged 1% per year over the previous decade. DRI's come-on also sums the cost over time without discounting future outlays, ignoring the fact that we have to pay their fee now in exchange for savings in the sweet by and by.)
Now isn't this a great deal?
Oh, I haven't told you the price. Silly me. Our salesman made the same mistake—asking us if we agreed that membership in THE Club was a great value—before he'd told us the price.
Here's the good news: 5,500 points a year with Diamond Resorts International could be had for only $27,423. The annual maintenance fee runs an extra $1,096. Finance the lump sum at 5% over 20 years and the annual payment on principal and interest plus maintenance fee totals $3,296, or about 60¢ per point.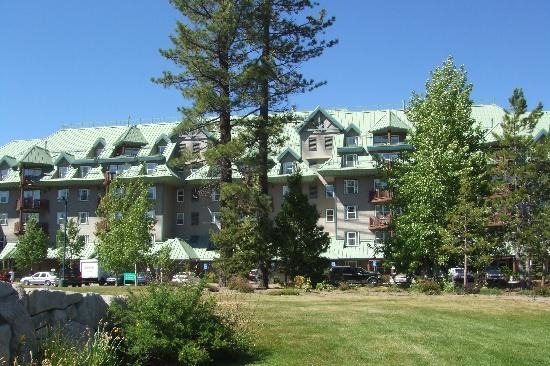 What's a point worth? I consulted the 2011-12 guide to DRI properties for the "point" cost of the Lake Tahoe Vacation Resort. A week in a unit just like the one we'd rented costs from 5,500 to 11,000 points, depending on the time of the year. At Lake Tahoe, DRI's seasons—low, medium, high and peak—can be better translated as mud, boat, ski/swim, and holiday. So a week in the mud season would consume our entire point total, effectively costing an astonishing $471 per night. As our stay during the last week of March was still in the ski/swim season, the cost would have been $642 per night. But we'd not have had enough points to cover the week. Fortunately, the price per point falls as you purchase more points. Were we to purchase 15,000 points (at the low, low, today-only price of $46,019), the week would effectively cost us a mere $420 per night.
Yes, not all timeshares are scams—much depends on what you would otherwise pay for a holiday and your ability to "play the system" offered by your timeshare developer. Nor did we give our intrepid salesman a chance to tell us what he could really do for us—the extras, the just-for-you-because-I-like-the-cut-of-your-beard kind of deal. And you can sell these timeshares, can't you? More on timeshares next week.
Incidentally, the broker rented us our lovely unit on the shores of Lake Tahoe for $85 a night, inclusive of all taxes and fees.
ORIGINALLY published in Rochester Business Journal 4/15/11